THE
RE/MAX
COLLECTION

Fine Homes & Luxury Properties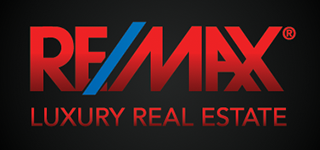 Re/Max Luxury Real Estate

15435 N. Scottsdale Road
Suite #110
Scottsdale, AZ 85254

(480) 262-3000
Arizona has what you need, we can give you what you want.

Locals already know what out-of-towners are beginning to realize: great deals on luxury real estate can be found in the beautiful state of Arizona. But it's not just the deals that attract you - it's the incredible natural beauty, consistently comfortable weather and endless outdoor activities all wrapped up in one convenient location. Arizona has everything you've dreamed of for your luxury home.

Re/Max Luxury Real Estate helps you attain the luxury home you deserve.

Whether you're a local or an out-of-towner, Re/Max Luxury Real Estate knows you're savvy - that's why we do what realtors should do; we listen. We want to understand your vision for a new home (if you're buying) or your ideal buyer (if you're selling). Then we put all our materials and know-how in place to make your vision a reality.